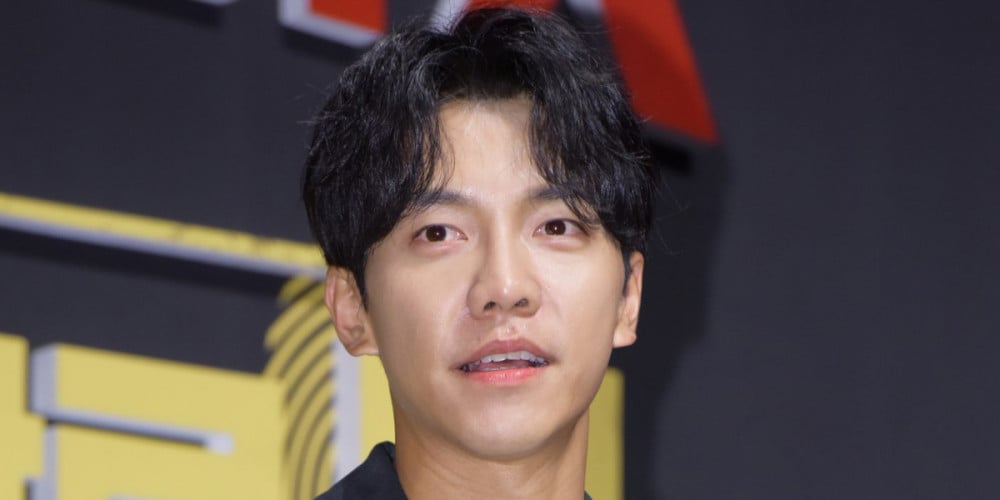 On November 25, Hook Entertainment issued an official statement of apology for the legal issues involving singer/actor Lee Seung Gi. 
First, the management agency apologized to the public for causing a disruptive incident in the entertainment industry, and also relayed an apology to Lee Seung Gi for the hardships he suffered. However, the company additionally claimed that earlier media outlet reports, which stated that Lee Seung Gi's music earnings were withheld one-sidedly throughout his 18-year career, were false. 
Meanwhile, earlier this week, Lee Seung Gi forwarded a legal request demanding a transparent record of his earnings and payments from Hook Entertainment, believing that the label was withholding his earnings made through the distribution of his music. Soon afterward, it was reported that the CEO of Hook Entertainment, Kwon Jin Young, threatened and verbally insulted Lee Seung Gi, causing shock. The CEO eventually apologized after her misconduct was made public; however, further reports of unfair treatment Lee Seung Gi allegedly suffered over the years as an artist under Hook Entertainment continued to cause anger. 
Read Hook Entertainment complete statement, below:
"Hello, this is Hook Entertainment.
First and foremost, we are deeply ashamed and would like to apologize to many people for the poor image that we showed through the recent news, including in the matters of the legal conflict with Lee Seung Gi. We would like to also take this opportunity to relay our apologies to Lee Seung Gi, who is undoubtedly undergoing hardships because of recent events. Additionally, we bow our heads in apology to all those who were hurt and shocked by CEO Kwon Jin Young's verbal misconduct.
As we previously revealed in an earlier statement, we are currently still in the process of organizing the record requested by Lee Seung Gi's legal representative. While we have not completed the process, unconfirmed information about Lee Seung Gi's profits and earnings are being reported by media outlets, which we find unfortunate. 
In 2021, when Lee Seung Gi's original contract with Hook Entertainment expired and the artist signed a new contract with the agency, both sides confirmed all financial records from the artist's debut up to the date of the contract's expiration, with all due payments being fulfilled. Both sides signed a mutual agreement confirming that financial responsibilities were fully carried out by both sides. 
Despite so, based on Lee Seung Gi's recent legal request, Hook Entertainment has enlisted the help of financial experts to compile a complete and thorough record of all payments made to Lee Seung Gi up until now.
Furthermore, we would like to clarify at this time that the recent media outlet reports, which claimed that Hook Entertainment did not pay Lee Seung Gi any of his music earnings since his debut and that the distribution of earnings between Hook Entertainment and Lee Seung Gi is unlawful, are both false.
After a thorough revision of records, should there be any responsibilities that we failed to fulfill financially, Hook Entertainment intends on correcting all mistakes accordingly. Once again, we feel ashamed and apologetic regarding the fact that we failed to show a model image as a management agency, whose primary responsibility is to maintain healthy relations with our agency's artists based on trust and loyalty. 
Finally, in the case of singer Lee Sun Hee, she may be listed as a board member of Hook Entertainment as a courtesy measure due to the fact that she has been an artist with the company since its founding, she in fact has no say in any of the company's management or financial affairs. From 2006 until 2021, 100% of Hook Entertainment's shares were held by CEO Kwon Jin Young. 
Any further attempts to defame artists under Hook Entertainment in a similar manner, including through the spread of false and unconfirmed information, will be met with strong legal action.
Thank you."