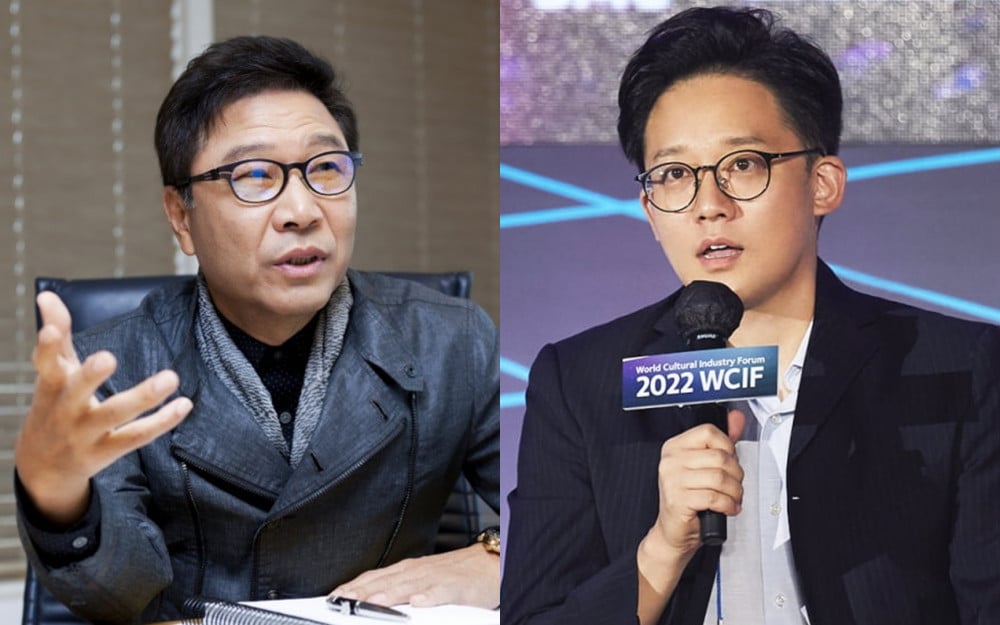 The feud over the management rights of SM Entertainment is being seen as a battle between the founder Lee Soo Man, the largest shareholder, and the current co-CEOs of the company, Lee Sung Soo and Tak Young Jun. 
Some also view this feud as a nephew's rebellion against Lee Soo Man. This is because Lee Sung Soo is Lee Soo Man's nephew. Co-CEO Lee Sung Soo has been focusing on the improvement of the operation structure of SM Entertainment, taking Lee Soo Man out of the picture.
SM recently announced that the company would sell a 9.05% stake (1.23 million newly issued shares) to Kakao at 91,000 KRW (72.16 USD) per share for a total of 217.1 billion KRW (~172.3 million USD). Also, through 105.2 billion KRW (83,416,515 USD) of convertible bonds, Kakao is able to acquire an additional 1.14 million shares. With this acquisition, Kakao will become the second largest shareholder in SM Entertainment, behind Lee Soo Man, who owns 18.46% of SM shares. That means the gap between the two largest shareholders, Lee Soo Man and Kakao, is narrowed to less than 10%.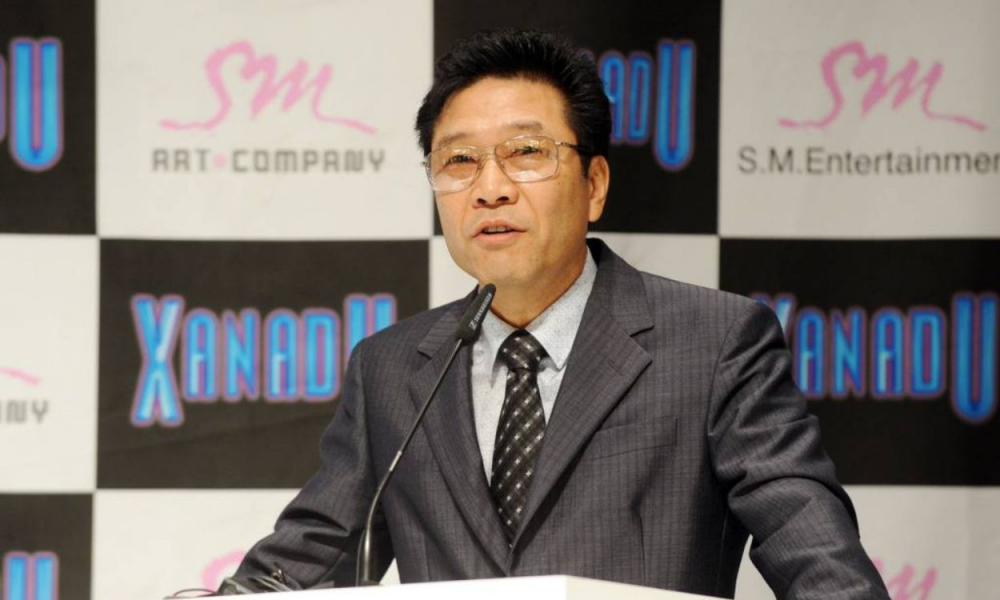 Last week, SM announced the era of 'SM 3.0' as the company's future growth strategy. 'SM 1.0' was from 1995 to 2010, when founder Lee Soo Man established the company, and 'SM 2.0' was when Lee resigned from management and worked as a producer through his company, Like Planning (SM has paid millions in royalties to Like Planning annually read more here). With Lee Soo Man resigning as the company's producer, SM Entertainment announced 'SM 3.0,' which will focus on expanding SM Entertainment's IP creation and production to the global market alongside the advancement of the company's music publishing business, and multi-label system.
As Kakao joined as the second-largest shareholder following SM 3.0's announcement, the market has evaluated that the position of Lee Soo Man as the largest shareholder is in jeopardy.
Coincidentally, CEO Lee Sung Soo, the nephew of Lee Soo Man, is entangled in this whole process. In 1998, Lee Sung Soo made his first relationship with SM Planning through a job position informing the company of fan monitor trends in PC communication.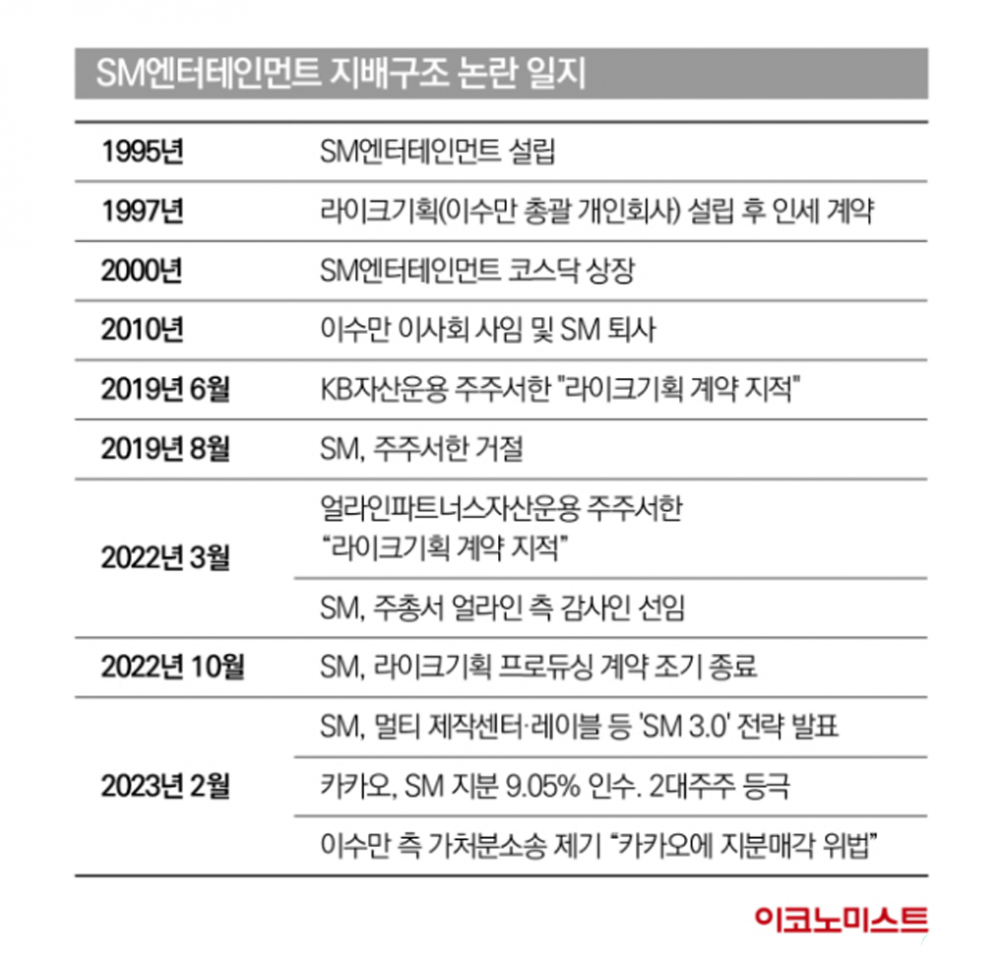 In 2005, Lee Sung Soo officially joined SM as an A&R employee and rose through the ranks until he was formally named co-CEO along with Tak Young Jun in 2020. His other job titles over the years at SM include head of the office, group head, head of the producing division directly under Lee, and registered director.
Since 2010, when Lee Soo Man stepped down from direct day-to-day operations of the company, Lee Sung Soo has been the strong right-hand man of Lee Soo Man. In December of 2022, they visited the Ministry of Culture of Saudi Arabia together and stood side by side at the signing of a memorandum of understanding (MOU) between SM Entertainment and the Ministry of Culture of Saudi Arabia. 
Lee Sung Soo is also well-known for other contributions to SM Entertainment. Many fans are well aware of Lee Sung Soo's suggestion of "Twinkle" as the title track for Girls' Generations' TTS and even changed the lyrics to the song, making it more catchy.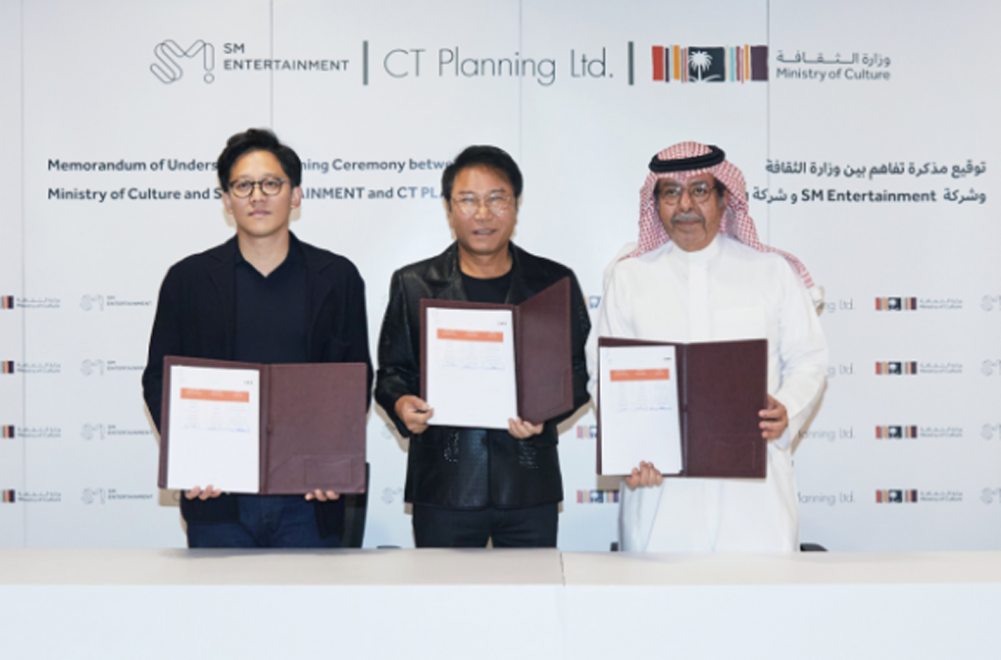 There have been divided opinions concerning this latest feud. While some pointed out that the latest actions taken by SM Entertainment are a threat to Lee Soo Man, who founded the company and is the largest shareholder, there are some who stated that the current management is moving to open a new era for SM Entertainment, and the only way to accomplish this is with the absence of Lee Soo Man.
While some still criticize co-CEOs Lee Sung Soo and Tak Young Jun for making such unilateral decisions without consulting the largest shareholder, Lee Soo Man, many stated that the co-CEOs decided in the best interest of the future of SM Entertainment and their contributions and hard work for the company also cannot be ignored.