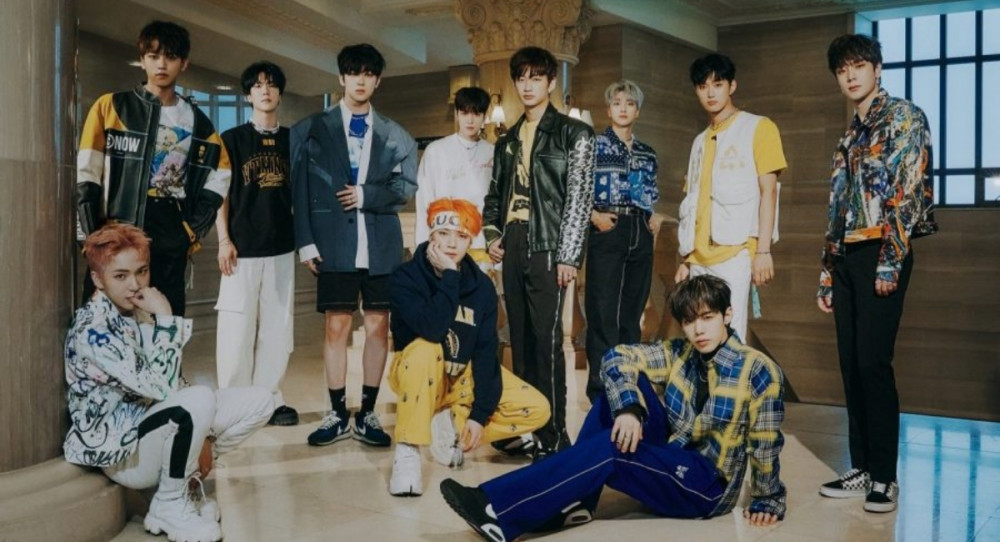 Netizens in Korea have mixed opinions about Spire Entertainment's recent response to the OMEGA X abuse controversy.
As previously reported, Spire Entertainment issued a public apology regarding how one of the company's CEOs treated them during their recent U.S. tour, stating that they have taken full responsibility for what went on and adding that the female CEO involved has resigned from her position. The statement comes roughly one day after the OMEGA X members opened their own Instagram account apart from Spire Entertainment, publishing their first public response to the incident and assuring fans they intend on staying together and working toward their dream.
Shortly after the agency's announcement, the news became a hot topic on Korean online community Instiz, with many leaving comments expressing anything from relief to skepticism over how the situation was handled.
Those supporting the decision left comments like, "Wow, thank goodness… I thought [the CEO] would stick it out to the end" and "I hope they left the company entirely."
Others' opinions echoed the sentiment felt after Yang Hyun Suk left YG Entertainment, where many wondered if he actually truly left. "If she resigns, she leaves the company altogether, right? Not just moving to another position, right?," one wrote. Other comments included, "It was Yang Hyun Suk, right? I hope this isn't just like him where he was saying words like that and then continuing to be involved" and "It seems like it's just for show. I hope that the members are able to safely leave." 
Another common concern was based around the rumor that the CEOs of Spire Entertainment are husband and wife. Comments included, "Oh… but aren't they a couple? Are they both going?," "Isn't it a family company anyway?," "If it's a family company, isn't this just them hiding their tails?," "In this couple, while the wife is in a riot, the husband is sitting on the sidelines. What is the difference if one of them leaves?," and "If it's a family company, isn't it inevitable that they'll continue to run into her?."
Meanwhile, as previously reported, OMEGA X drew attention at the end of last month when witness accounts and related audio/video footage of some members being assaulted and verbally abused by the agency CEO during their tour in the United States were released online. After the controversy, the members were then left in the United States without any support from the company, eventually returning to Korea through tickets purchased with their own money.