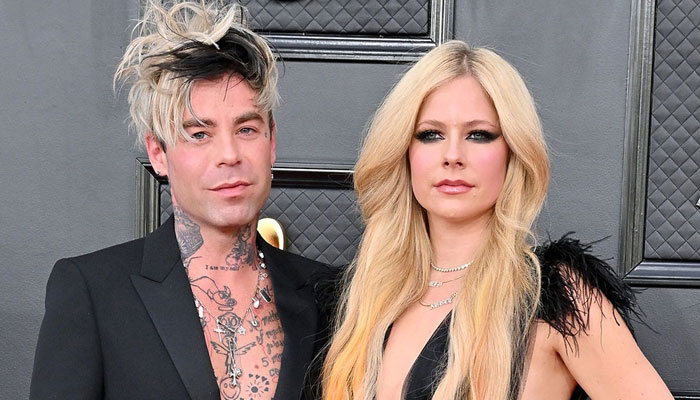 Mod Sun is grateful to have his fans for getting him through a rough patch in his life.
On Sunday night, April 2nd, 2023, the Flames singer, 36, successfully closed out his 'God Save the Teen' tour with a stop at the Fonda Theatre in Los Angeles.
The tour had been a roller coaster for him particularly after being plagued with his breakup with ex-fiancée Avril Lavigne throughout the six-week run.
Just two days after he kicked off the tour on February 19th, 2023, a source confirmed to multiple outlets, including E! News, that the two have called off their engagement.
Mod Sun's rep, however, told the outlet the same day, "They were together and engaged as of three days ago when he left for tour so if anything has changed, that's news to him."
Speaking to a crowd of more than 1,000, Mod Sun (whose real name is Derek Smith) said his fans "saved my life" after the breakup, per People Magazine.
Before launching into his song Battle Scars, he also touched on his three years of sobriety and how much his life had changed over the past six weeks.
Despite the split, the singer went ahead to perform Flames, which is his 2021 duet with Lavigne. He got visibly emotional as he heard her backing track played over the sound system.
In another instance, earlier in the night, he told the crowd that he was renaming the song, God Saves the Teen, which he had written for the Sk8er Boi singer, 38. The song was called Avril's Song that he changed to Los Angeles Song.
"Probably not a good idea to name the song after the person you're with at the time," he said with a laugh.
The former couple was first romantically linked the following month and later got engaged in April 2022.
Since the split, Lavigne has moved on with rapper Tyga as they were spotted dining together at Nobu just two days before the split was announced.